Power up your PR Game
The Group Programme
Learn how the media has the power to influence your future bookings
Are you tired of not getting leads for your wedding business from your dream client?

Is your wedding business average when actually you want it to be the HOTTEST, most in-demand one, filled with orders from your perfect client?

Fed up of spending hours sitting staring at your computer thinking of inspiring things to post on social media or on your blog in the hope your ideal client will read it and want to interact with you and eventually then book you for their wedding day?

Un-impressed with the results from a previous advertising campaign that you invested your hard earned money into or the lack of quality leads coming from that paid-for-listing with a wedding directory?

Feet sore from standing up for hours on end at wedding shows only to watch couples hurry past your stand without even the slightest glimpse in your direction?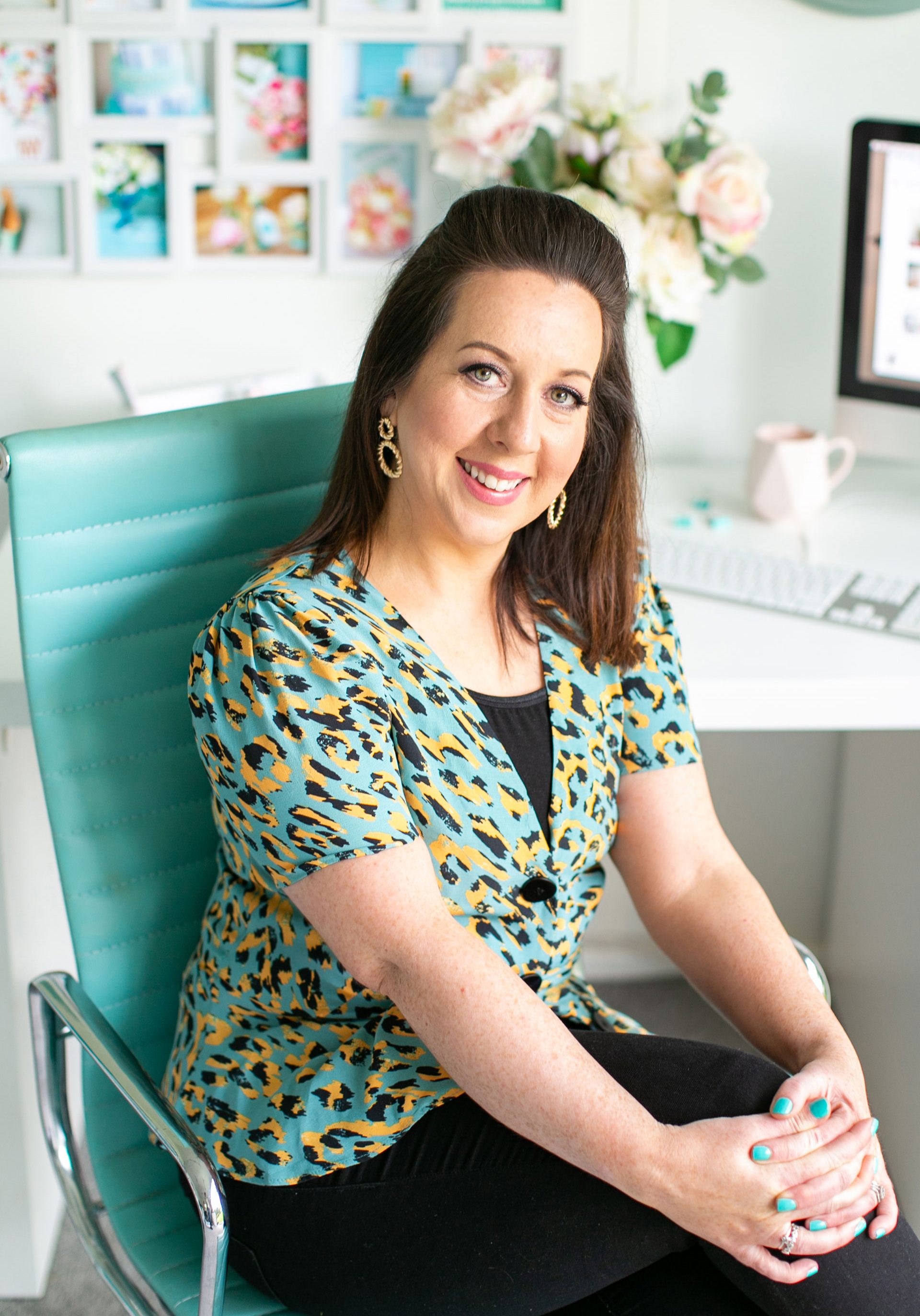 Did you answer YES to any of the above?
Imagine ...
... if there was a way to get your wedding business noticed by your ideal clients in such a strong and powerful way that your ideal clients started coming to you.
And guess what
… they have the type of budget you hoped they would have,
 their style is also your style, in fact you just know you and your client are going to get on like a house on fire!
Want to know what the secret to achieving this is?
Come closer
 - I am going to tell you the secret…… ready?
The secret is ...you NEED PR.
I know, I know, I bet you are going to tell me you cannot afford to outsource your PR and hire one of those expensive PR companies.
Well, imagine
if you had the chance to learn from an award-winning wedding PR specialist
who has done PR for over 100 wedding suppliers (just like you) over the past 10 years and has scored thousands, sorry, MILLIONS (true! I have proof, I can show you) of impressions of media coverage connecting wedding suppliers to their idea clients.
Imagine not only that but imagine you will be taught in such a way that gets straight to the point in an easy-to-follow, effective manner that means you can start to do your own PR in a matter of just weeks.
So you're probably thinking, sounds great, but it almost sounds too good to be true
 and what's the catch.
There is no catch, the only thing stopping you is your belief.
If you don't believe PR can work, then I will save your time and suggest you don't read anymore. Also, if you don't believe in yourself then I wouldn't read anymore, because for this to work you need to believe in yourself and you need to believe me when I say PR is going to get more of your ideal clients noticing you.
Actually,
you are probably more likely to trust Richard Branson or Bill Gates than me
(it's ok, I understand! After all they are a lot older and wiser than me and far richer than me!)
but this is what they have to say about PR: -
"If I was down to my last dollar, I would spend it on public relations"
Bill Gates
"Publicity is absolutely critical. A good PR story is infinitely more effective than a front page ad."
Richard Branson
So ... ready to learn how to use the Power of PR to supercharge your wedding business?
Ready to enjoy seeing an increase in quality enquiries, get booked more, win new business easier, stay ahead of your competition & make serious profit?
 Then welcome to the answer you have been waiting for - my brand new Group PR Programme.
This group programme will teach you everything your business needs to know about PR in order to get these results!
today
IS THE DAY YOU ARE GOING TO PUT AN ACTION PLAN IN PLACE TO MAKE YOUR WEDDING BUSINESS THE ONE YOU HAVE ALWAYS DREAMED OF.
What are you waiting for? The time is NOW!
Imagine a Business where:
Couples seek you out and book you because of your known expertise.

Business is so good you have to turn away clients.

Increasing prices by over 20% still gets you bookings

Profits soar allowing you to be comfortable year round, even throughout the 'off-peak' wedding season

Your business allows you to live a healthy work-life balance and fills you with passion and energy
Does it sound too good to be true?
It's not.
This dream can become a reality and I can help you achieve it and transform your business.
How? Through the power of this Group PR Programme
THESE ARE JUST SOME OF THE PUBLICATIONS MY CLIENTS HAVE BEEN FEATURED IN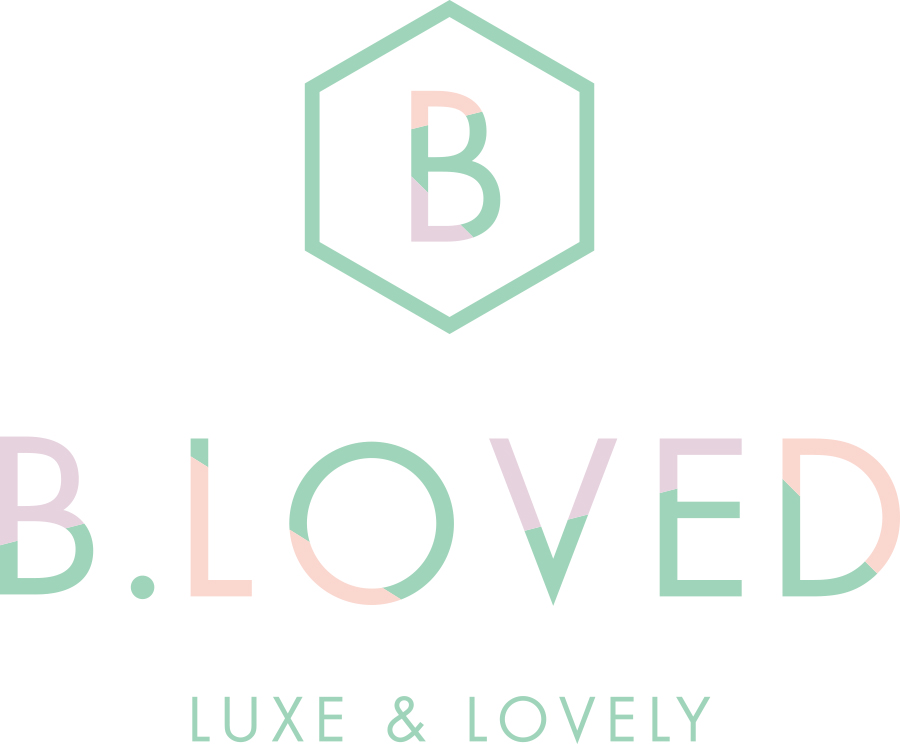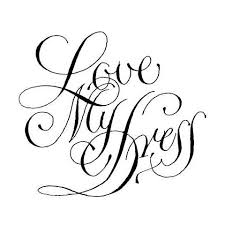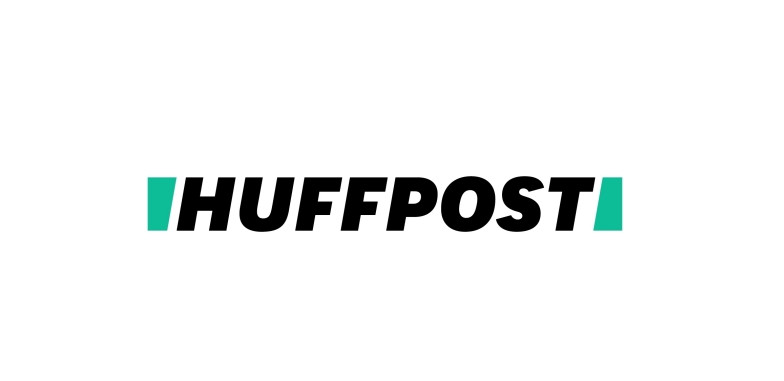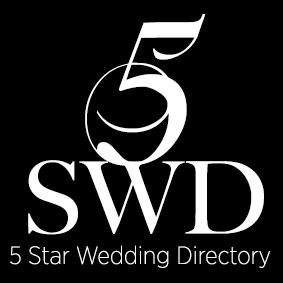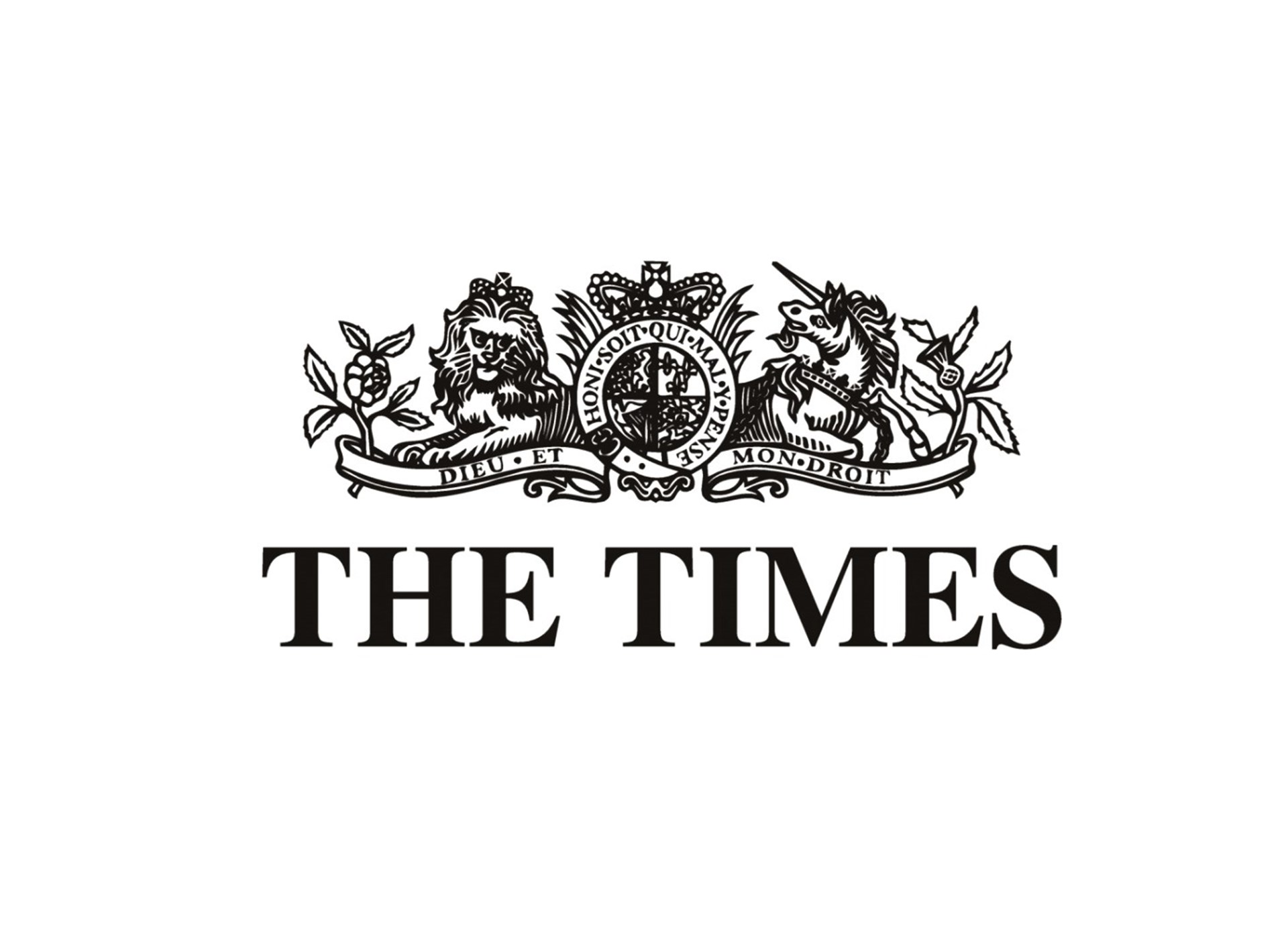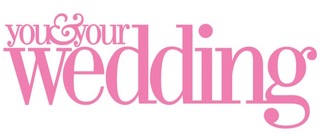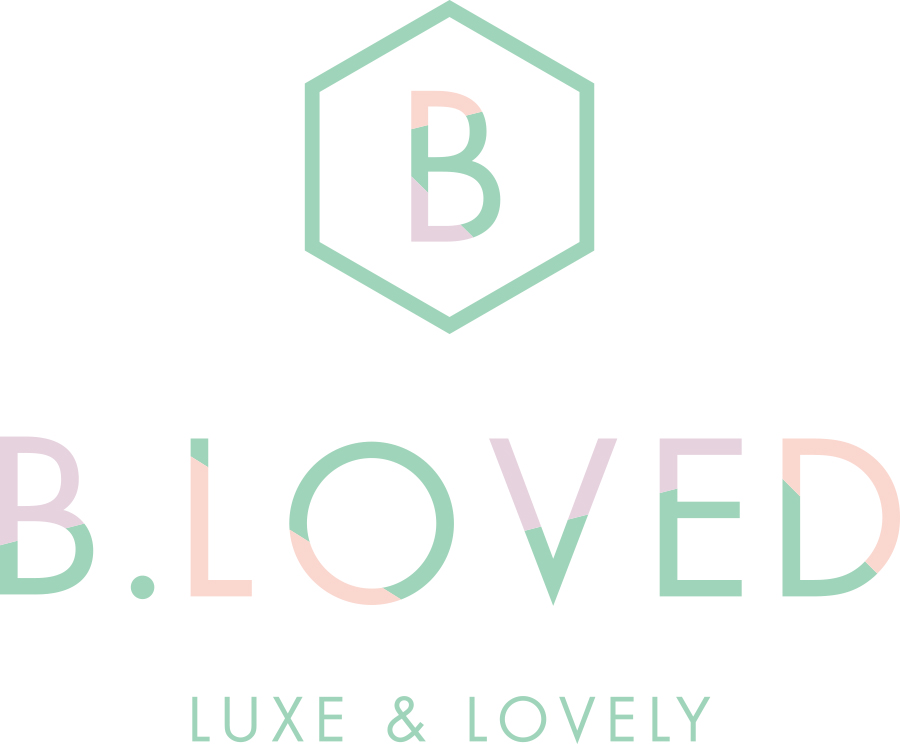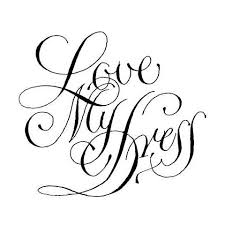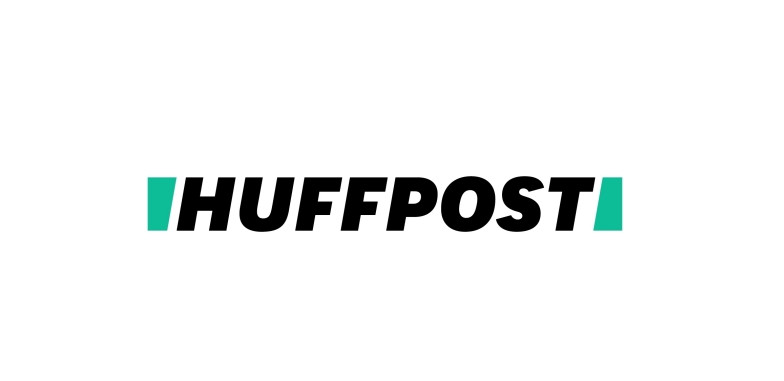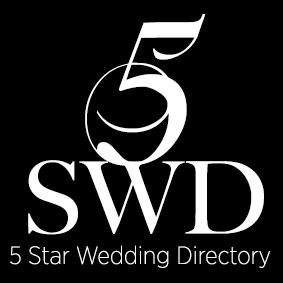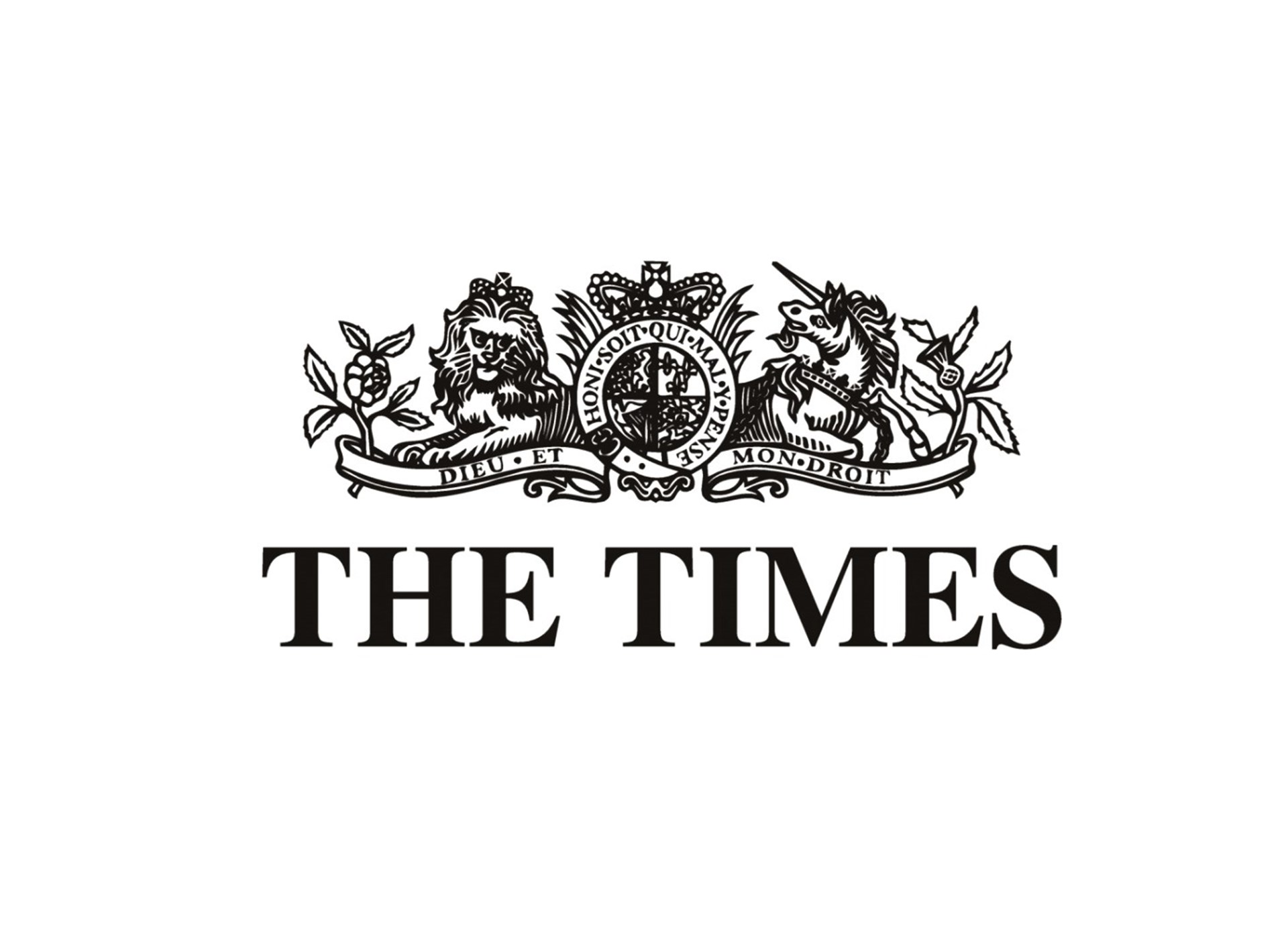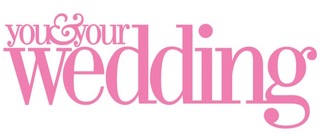 Where I began
Nicola Russill-Roy
I'm Nicola and 10 years ago, I closed my eyes and jumped feet first into launching England's first PR agency solely dedicated to serving the wedding industry – Propose PR.
I waved goodbye to my cushy Marketing Manager role with British Airways and founded my business from my one-bedroom flat in Surrey, armed with nothing more than a laptop, degree in PR & Business Management and a few years of experience.
Fast forward to today and I've represented over 100 wedding suppliers, from start-ups to established brands like Quintessentially Weddings and Blenheim Palace.
I won't lie to you, it took a big leap of faith and a lot of hard work. Early starts, late nights and working from my kitchen table amid the bustle of family life took its toll.
The freedom being a business owner promised felt like a far-off dream. I was working more hours than ever before, my motivation was dwindling by the day and I refused to accept any help. Something had to change.
So I left my kitchen table bubble behind and networked until I didn't have a business card left. I attended events, met with journalists and made a name for myself as a pro-active wedding PR… and the rewards started to roll in!
Since then, my agency has won awards and secured clients business-building features with the likes of BRIDES, You & Your Wedding and HELLO! Magazine. I'm on the radar of almost every bridal journalist and wedding blogger out there and my clients reap the results from first-class press features.
I built Propose PR to deliver amazing results for the wedding industry and give me the lifestyle I dreamed of. Thanks to passion and perseverance, I get to live that dream every single day.
Still reading this? Then it's time to take action and make a change to your business
Let's do this!
You may have heard the word 'PR' thrown around before. Perhaps you've tried PR for yourself but you're not really sure what you're doing or why you're doing it. Perhaps you know someone who uses PR successfully and you wish that could be you. Now you can do PR for yourself with ease, confidence and success by enrolling onto my new, group PR programme.
Book a FREE 15-minute clarity call
not sure if this programme is for you?
Let's jump on a call together to see if this programme is going to be right for you.
Get ready to make sense of PR so that you can start creating your own path to success.
What does success mean to you?
More sales and more money in the bank?

More visibility and credibility within the industry?
Your answer may be all of the above
 and guess what?
 PR can generate all of these outcomes for you.
But remember, PR is not an overnight game changer.
PR takes time!
It takes time to build awareness and for that awareness to trickle down into sales, but Bill Gates or Richard Branson didn't get to where they are now without consistency, time and patience.
Have I still got your attention?
Good. You are committed to making a change. You are willing to put in the effort it takes to create a successful wedding business. It will result in securing the clients you want and deserve.
Slashing your rates to get bookings doesn't make you successful.
Work smarter, know your worth and create a reputable, easily recognised brand that couples want to use. That is what it takes to make you successful.
Are you ready to become a PR extraordinaire
for the benefit of your business?
Use my handy checklist below to see if your business is ready to reap those PR rewards.
Do you know who your target market is?

Do you have a professional, sleek and user friendly website?

Does your website have professional photographs on it?

Do you have a strong brand, more than just your logo?
If you answered YES to these then keep on reading - you are ready to benefit from my group PR programme
If you have answered NO to any of these, you are not in the best place right now to be looking at PR for your business.
Invest your money in professional web design, photo shoots and branding advice.
Feeling unsure as to whether you are ready for PR?
Then let's chat!
Book a FREE 15-minute clarity call with me now
If you are still reading this
congratulations!
You have shown me, but most importantly yourself, that you are ready to transform your wedding business using the Power of PR. You are committed to putting in the work to get yourself there, you already have a solid foundation to build upon and you are ready to get these results with me on this jam packed group PR programme.
Let's get started!
Find out exactly what I have in-store for YOU on my dedicated Group PR Programme.
I am here to make this journey of PR discovery
FUN, INVIGORATING, MOTIVATIONAL & CHALLENGING.
(Yes, I did say challenging. Sorry – not sorry, but you want to get the most out of this programme right?)
I am not one of those consultants who are just going to tell you what to do and send you on your way. Oh no, after each video training session there will be downloadable workbook for you to follow, complete and keep for future reference. There is also going to be live Q&A sessions for any sticking points you may have.
There is no point teaching you about the Power of PR to then send you off into the big wide world after our time together on my programme, expecting you to put it all into practice alone if I cannot send you off confident that I know you have absorbed all of our learning's together and can put them into practice for yourself.
This Group PR Programme starts on Monday 10th June 2019.
This programme is an on-line programme, you will get your own log in details to a private, membership site where all of the exclusive video training takes place.
There are 6 training modules in total and each module consist of 1 training video and 1 practical exercise to do. I know you are busy, time is precious and you are trying to juggle it all, so I have designed this programme in such a way that you can take the training at a pace to suit you.
Each module will be drip fed onto the membership site weekly and then every 3rd week I pause and instead of releasing a new module to you we have a group, live Q&A session on-line so you can not only get help from me by asking any questions on what you have so far learnt on the video trainings but you can also brainstorm ideas, get support from others on the programme, share, motivate and inspire.
There will also be bonus videos added to the membership site so you can get extra training from industry leading journalists and influencers.
Lifetime access to the programme

6 x high-quality training videos of me teaching to camera

Workbooks, Checklists and Template Guides for you to follow and complete

Dedicated, high level support via email

Access to a supportive private Facebook Group just for Group Programme members
3 x group LIVE Q&A sessions on-line throughout the course of the programme

Guest Expert training videos

FREE BONUS - 1-1 Private 30-minute call with me * only available to the first 10 people

Option to purchase a content bundle at anytime throughout the programme at a 10% discount
Modules covered on the Group PR Programme
Module 1

Working out what media your ideal client consumes & how to build a bespoke media hit list.

Module 2

What makes good content? What makes journalists tick? Discover what sort of content appeals to the different media platforms.

Module 3

How to pitch and who to pitch to.

Module 4

Even more ways to get free media exposure

Module 5

How to maximize the coverage you secure to make it work harder for you and how to build and grow relationships with journalists to keep future coverage rolling in.

Module 6

Strategy. How do you now go away and put this all into practice?
I'm in
I AM SOLD, WHERE DO I SIGN UP?
So you want to go ahead?
You're about to CHANGE your wedding business forever. You're about to turn into a PR pro. Why? Because you're about to harness the Power of PR on my Group PR programme.
Did you read that last bit slowly? The word CHANGE is the one I want you to pay attention to. The wedding business you have created will be TRANSFORMED if you invest in my course, follow my advice and work hard.
Imagine this … One year + from now, you could have a full booking schedule, you may have successfully increased your rates and now you can start to pick and choose your clients. Journalists will be contacting YOU each week, wanting to interview YOU. You will be invited to industry events as a recognised expert in your field. Who knows? It may even be time to take on that first team member, as you aim to grow your business even further.
It's time to work on PR.
Payment Plan
£550
x 2 monthly payments
Payment Plan
£197
x 6 monthly payments
If I were doing this service for you, your investment would start at £8400.00 + VAT for a 6-month campaign!
Save the pennies by signing up to this programme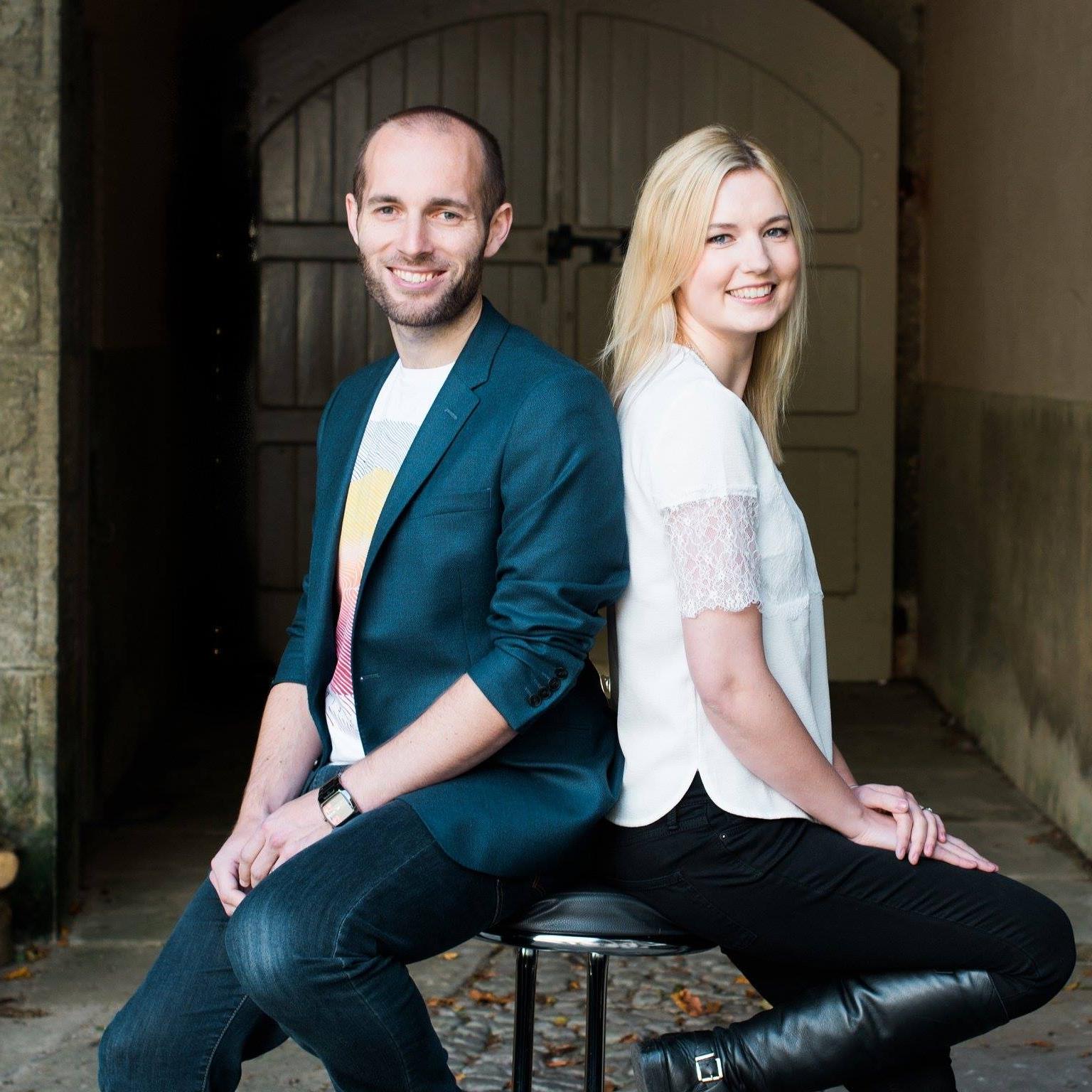 "Nicola's passion for helping businesses maximise their brand and potential through PR is infectious. After the end of our 1:1 I not only had a clear strategy and plan in place but fire in my belly to start really making changes in the way my business approaches PR. Her advice and knowledge has turned what was a daunting subject area into something easier to digest and interesting to adopt! Can't wait to start seeing the results."
Amanda Hutchinson
Wedding & Lifestyle Photographer, Amanda Karen Photography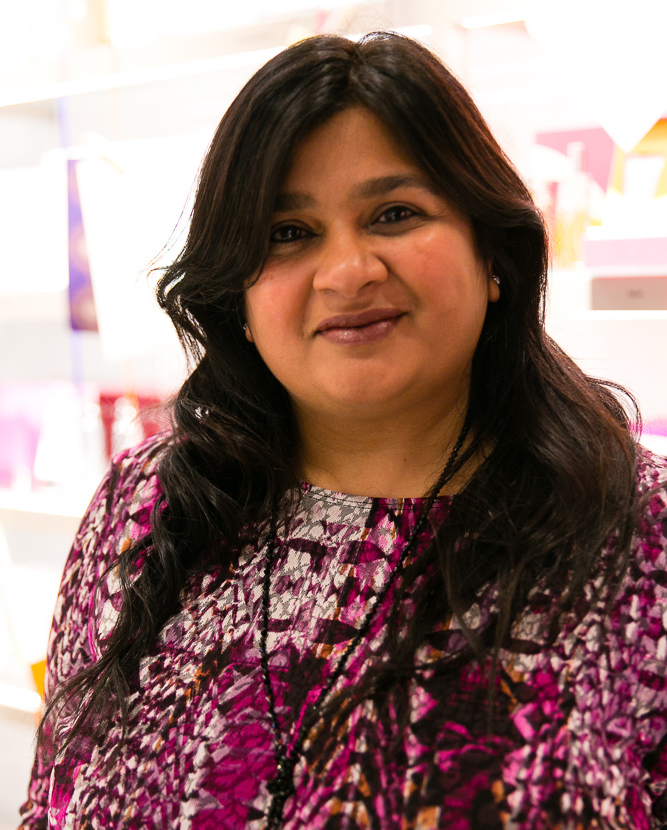 "Ananya has been a client of Propose PR for over 8 years. They were hired to raise Ananya's profile in the wedding industry. As a result, Ananya is now considered an expert in the field, and has been asked to contribute articles and tips on various aspects of wedding stationery in publications and magazines. Nicola, CEO of Propose PR, is always on the lookout for opportunities to promote Ananya and offer suggestions for mutually beneficial collaborations with others in the wedding industry.
It has been an absolute delight working with Nicola. She is approachable, friendly and warm. She is an expert in the industry and takes pains to develop personal relationships with the right people in the wedding industry, whether they are journalists of the leading magazines or wedding planners."
Vaishali Shah
Managing Director, Ananya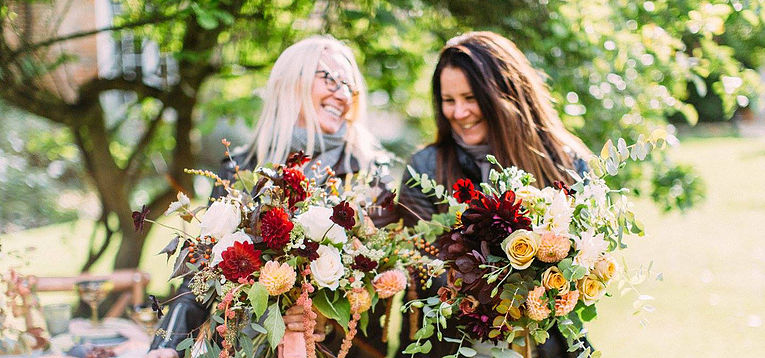 "I have worked with Nicola and her PR team for over two years and was impressed by the level of service and results attained. Nicola is a true expert in the wedding market and knows her clients and their target-market magazines very well. Whether on day to day PR or specific project work, Propose PR are what I wanted on my side to build my brand and get my name known and recognised within the wedding industry".
Liz Inigo-Jones
Blue Sky Flowers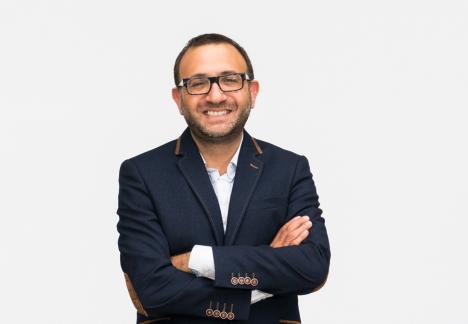 "Working with Propose PR has been one of the best decisions I have ever made for my business. It's not just the expertise that's Nicola and her team bring to my brand. Nor is it simply their creative ideas, connections, passion and energy. They bring genuine care, and will go above and beyond ordinary PR. It's like they are my agents (more than once they have negotiated deals), a business development manager, a marketing and PR agency all in one. I don't know how I managed before without them"
John Nassari
Creative Director - johnnassari.co.uk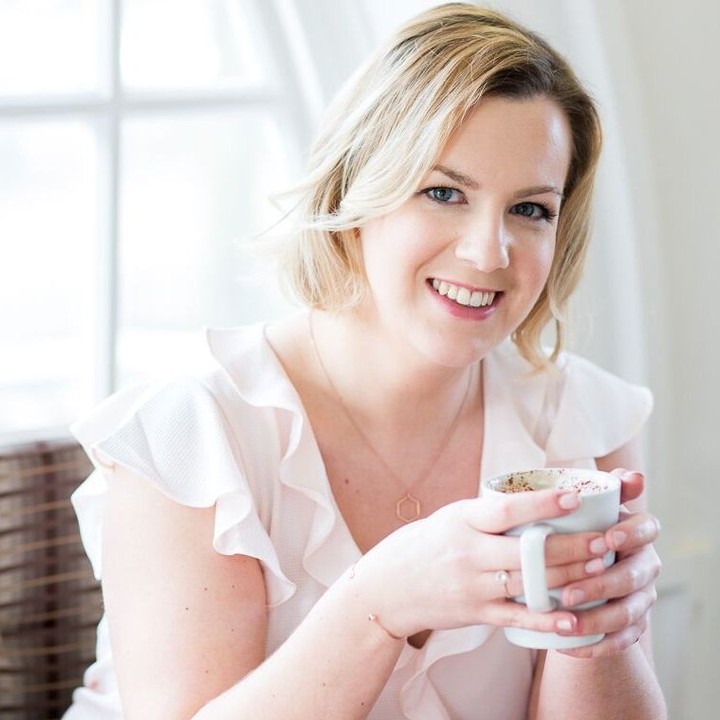 "I have known and worked with Nicola for many years in my role as blogger, so when it came to planning my PR strategy for 2019 I immediately knew Nicola could help. While I felt confident in reaching out to the press I needed help to focus my ideas and create a list of publications to target, so I booked a PR Power Hour. Nicola was so well prepared for our call, with a great knowledge of my business, target audience and suggestions for where I should be focussing my PR efforts and I came away with a clear plan for the future. Nicola is so knowledgeable about the wedding industry and I would urge anyone who needs support and guidance to get in touch, in fact, I love working with Nicola so much I have added her services to my own packages and services at the B.LOVED Hive".
Louise Beukes
Founder & Mentor at the B.LOVED Hive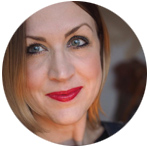 "There are few PR agencies I will deal with but Nicola and Propose PR is absolutely one of them. What separates Nicola from the rest is her innate understanding of the wedding industry and her professional ability to create and nurture genuine connections from the start. Her pitches are always extremely well researched and considered and her clients well positioned for us to explore opportunities with. I'm also grateful that Nicola is so friendly, approachable and reliable - believe me, not all PR representatives are the same. It's always a pleasure to work with Nicola and her team."
Annabel Beeforth
Editor / Founder of Love My Dress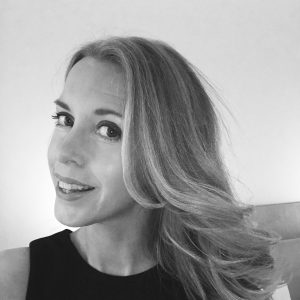 "I've known and worked with Nicola at Propose PR for over five years and she is utterly professional and a joy to deal with. Nicola's clients are all fantastic, and it's great to know we can rely on her for up-to-date information and images for You & Your Wedding both in the magazine and on-line."
Michelle Royle
Group Editor – You & Your Wedding Magazine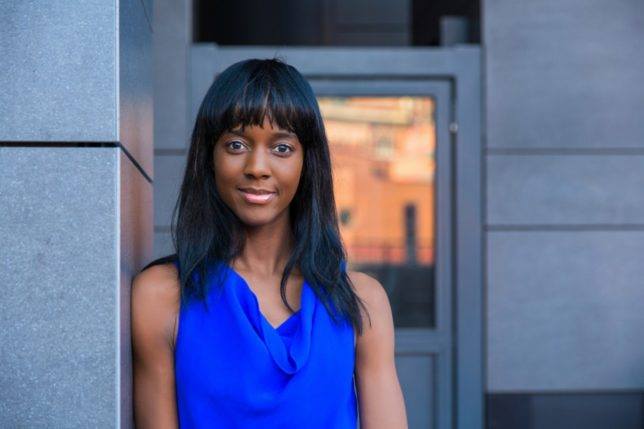 "Nicola at Propose PR is a joy to work with.
She offers a personalised service, she understands your brand, is mindful of the importance of deadlines and connects the right clients with the right press opportunities. As a niche blogger, personal service is paramount to making sure we can add value to readers and put the right type of clients in front of our audience.
Propose PR is in a class like no other for PR services specific to the wedding industry. No other agency in this industry comes close."
Nova Reid
Editor, Nu Bride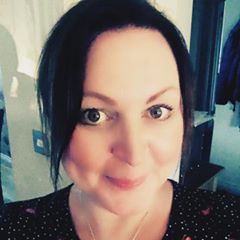 "I have worked with Nicola for over 10 years and she really is an exceptional professional, a leader in her field.
Always approachable, friendly and able to help out quickly, providing high quality content and ideas to make life easier for a busy editor, Nicola is a dream to work with and always has been. I recommend Nicola to anyone looking for a quick-thinking professional".
Rachel Southwood
Founder and Former Editor of Wedding Ideas.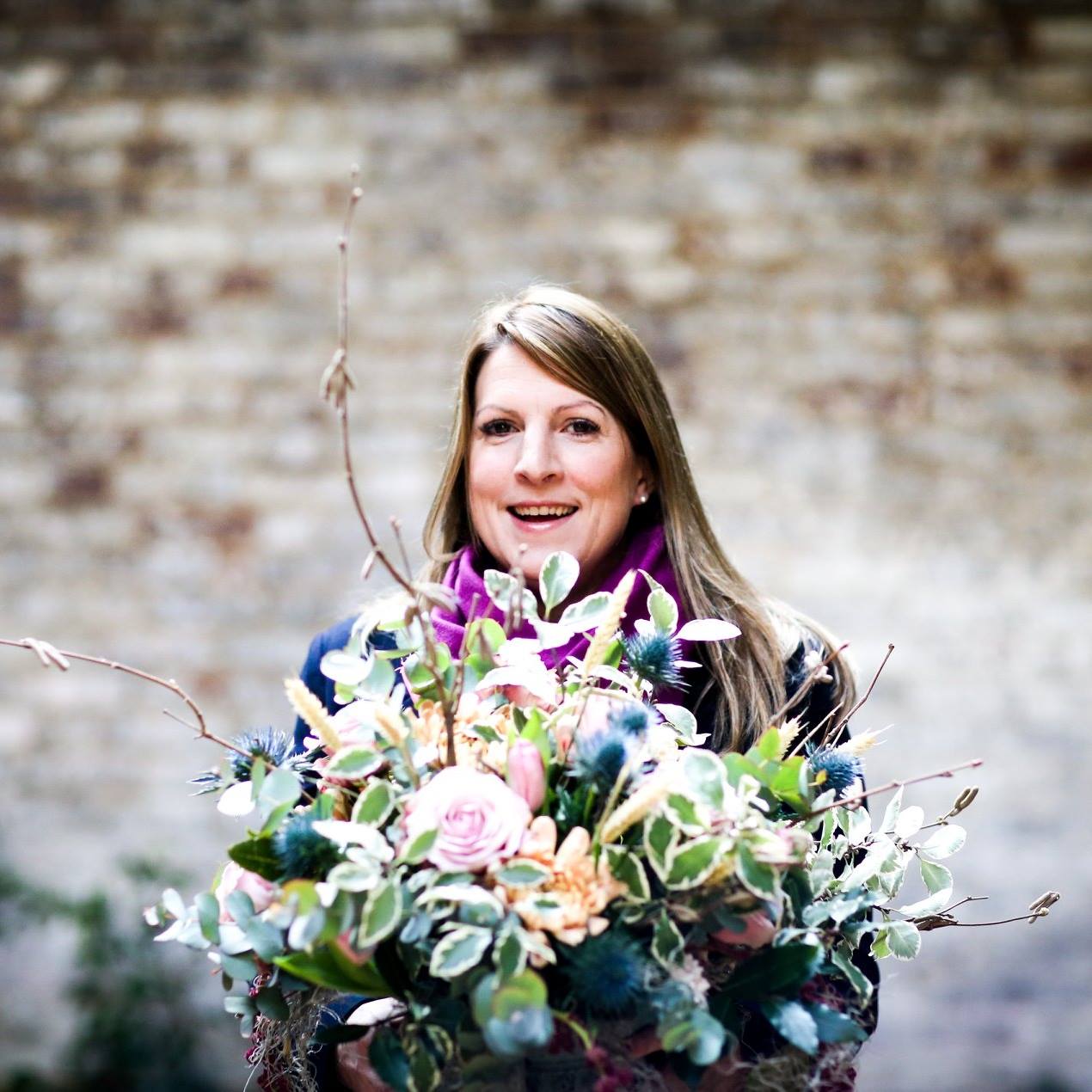 A great PR Power session today with Nicola - just what I needed. I am now confident in taking my PR strategy to the next level and am so grateful for the advice and support offered in the session today. Keep your eyes peeled for Inspired By Susie Evans in the press! Thank you - highly recommend to anyone serious in taking their PR strategy to the next level or getting one in place.
Susie Evans
Inspired By Susie Evans
© 2018 Propose PR Consultancy
Disclaimer: Propose PR Consultancy and this training is in no way affiliated with or endorsed by Facebook, LLC